Hamden Area Celebrates Local Eateries with Restaurant Week Presented by Bankwell
September 27 – October 2, 2021
Join us in celebrating Hamden's 11th Restaurant Week presented by Bankwell set for the week of September 27 – October 2.
Restaurants all over Hamden will be featuring either a buy one get one option or three-course prix fixe menu consisting of an appetizer, entrée and dessert.
Prix Fixe menus will be priced at range for LUNCH between $9-$15 and for DINNER ranging between $20-$35.
Live Music & Entertainment During Restaurant Week
The Chamber is excited to partner with Hamden Department of Arts and Culture who will be featuring live music and entertainment from local Hamden musicians at many of our participating restaurants. 
Stay tuned for an exciting line up of entertainment!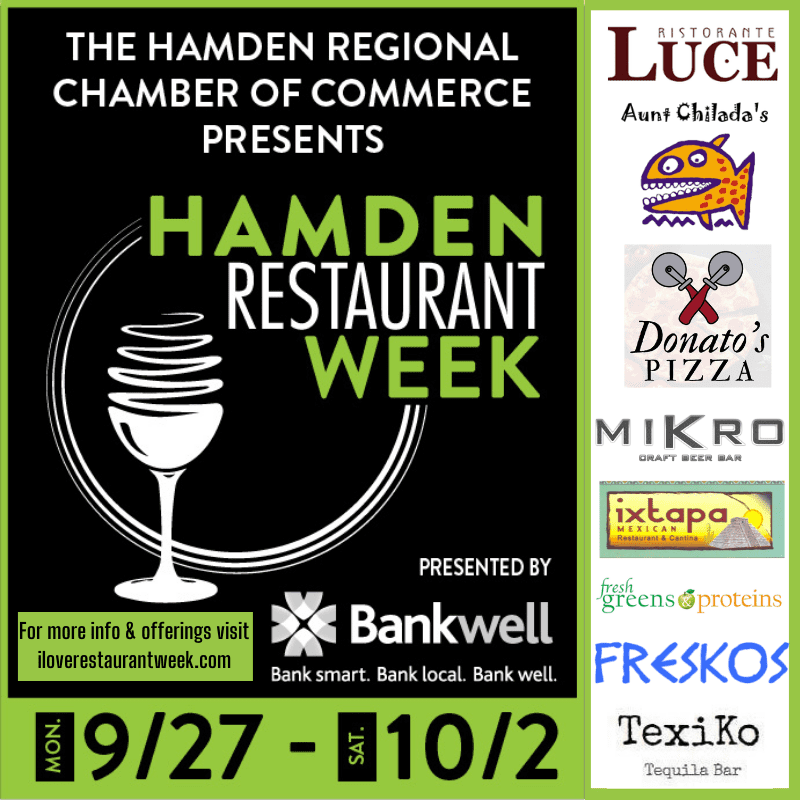 Thank you to our 2021 Participating Restaurants
Menus to follow shortly! Check back to see the 2021 offerings
Thanks to Presenting Sponsor Bankwell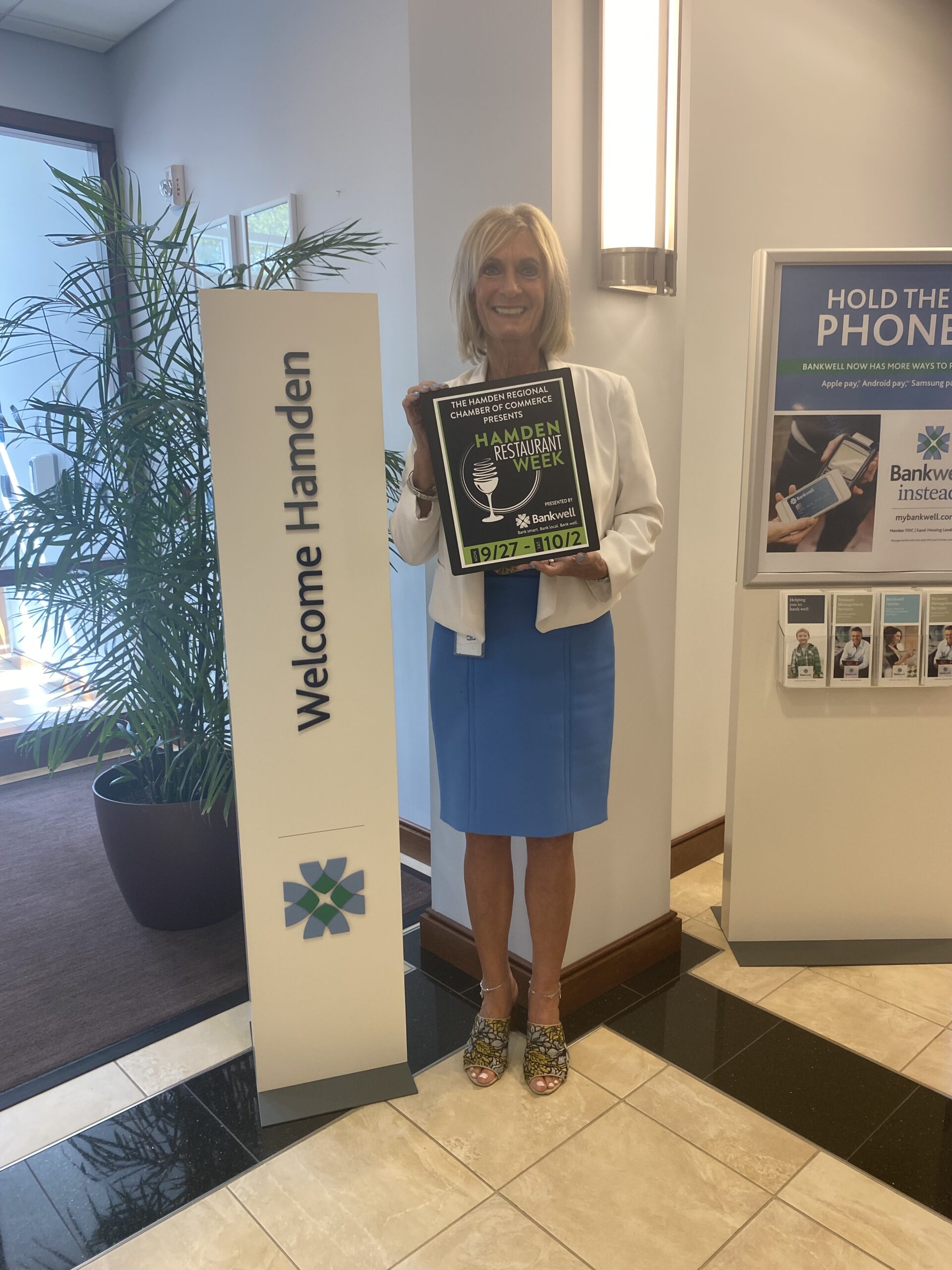 The Hamden Regional Chamber of Commerce and Presenting Sponsor Bankwell, are pleased to announce its 11th Annual Hamden Restaurant Week from Monday, September 27 through Saturday, October 2.
"We're thrilled to partner with Bankwell for the fifth year to make this annual community event possible," said Nancy Dudchik, Hamden Regional Chamber President. "We're glad to have them join us in showcasing all our diverse and unique eateries.  It's a great opportunity for people to discover a new restaurant, or revisit an old favorite for great prices and deals.
Open to any restaurant in Hamden, participants must agree to offer either a prix fixe lunch ranging between $9-$15 and a prix fixe dinner (or both) ranging between $20-$35 or a Buy-One-Get-One Option.  Restaurant owners interested in learning more about Restaurant Week, are asked to please contact the Chamber office at 203-288-6431 for full details. We're looking forward to promoting all our area restaurants for this un-fork-edible week!