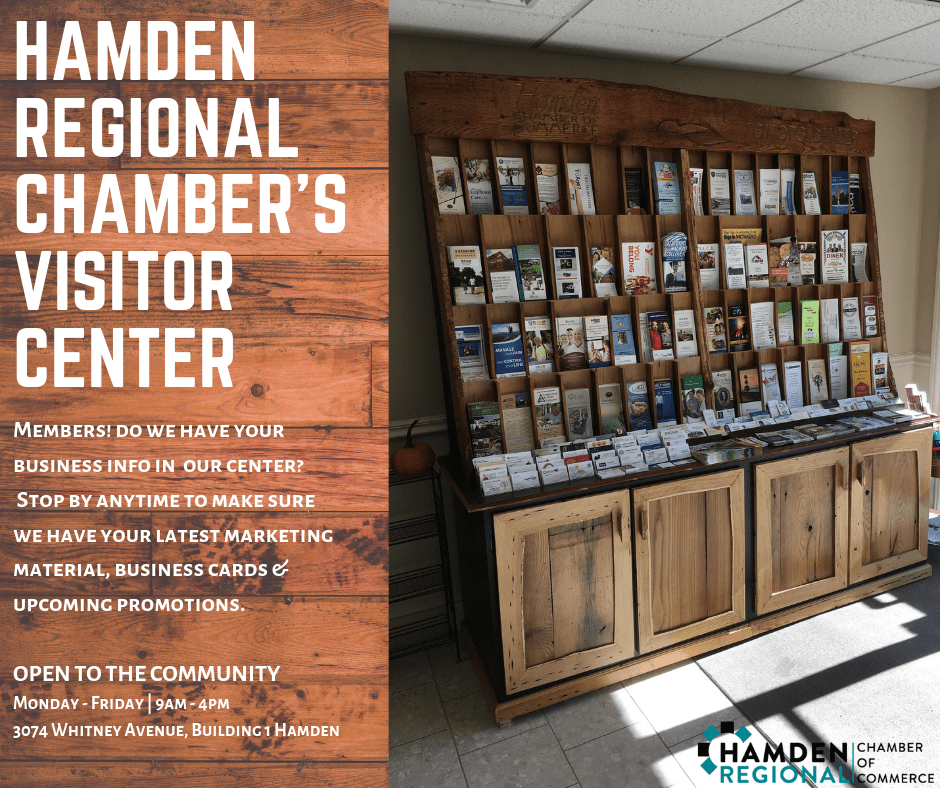 The Hamden Regional Chamber of Commerce is open Monday through Friday from 9AM – 4PM
We're located at 3074 Whitney Avenue, Building 1 in the heart of historic Mt. Carmel, and right off the 1-91 Connector.
New To The Area?
Welcome students, parents, and new residents!  Our one-of-a-kind cabinetry contains a variety of menus, brochures, maps and more from our area businesses. Stop by and see what we have to offer or bring your own brochures for display.
This unique piece is made from chestnut and oak wall panels dating back to the 1800's. Generously donated by Joe DeRisi of Urbanminers, it took more than 90 hours for master carpenter Jim Brewster of Your Castle Carpenters to create.