Chamber Membership Rates & Benefits
Get business and marketing support and guidance through 10 Committees, 5 Networking Groups, and from Chamber Staff.
Offer and take advantage of Member to Member discounts.
Increase your exposure through advertising opportunities in the e-newsletter, on the Chamber Web site which receives 1,000 visits per month or in the monthly newsletter distributed locally and to relocation inquiries.
Bring the Chamber to you with Event Hosting opportunities.
Display your membership sticker at your business and place a member badge on your Website.
Include the Chamber logo on your materials and in your storefront.
Get exclusive referrals to inquiries received by Chamber staff.
Access to marketing knowledge and packages.
Increase business exposure through a business listing on hamdenchamber.com (1000 CT visitors monthly) with a direct link to your Website.
Distribute your brochure in the Hamden Regional Chamber Visitor Center.
Share your company news in the printed newsletter, distributed weekly to more than 700 subscribers, and through Member News on our website.
Celebrate grand openings and milestones with ribbon cuttings, in conjunction with local government economic development offices.
Be recognized by award programs that applaud leaders and outstanding service.
Share your expertise by applying to present at Member workshops.
Invest in your business and the Hamden Regional Business Community.
Build your employees' professional network and knowledge with monthly workshops. Receive special member pricing for Chamber events.
Build your company image by sponsoring economic development, member services, public policy programs and annual events (Golf Charity, Chamber Choice, Business Expo, Restaurant Week, Holiday Lights Contest, etc.)
Membership Rates
The Hamden Regional Chamber of Commerce has programs and services to help any level of business thrive. How the Chamber can help YOU will depend on your business goals, your audience, and your desired level of involvement.
Your annual membership is calculated by the number of full time employees. Two part time employees count as one full time employee.
Solopreneur: $295
2 to 5 employees:  $320
6 to 15 employees:  $360
16 to 30 employees: $470
31 to 50 employees: $595
51 to 75 employees: $795
76 to 100 employees: $1,060
101 to 200 employees: $2,100
Retired Professionals: $125
Multiple Location Listing/Same Business Owner – Additional $175.00
Join the Midstate Chamber of Commerce through the Nutmeg State Chamber Alliance Partnership for only $125.00. Increase your networking reach by taking advantage of this great deal for your business.
Join for more than one year, or add enhancements, including services and event tickets, and take 5% off your total.
(Yearly purchases only).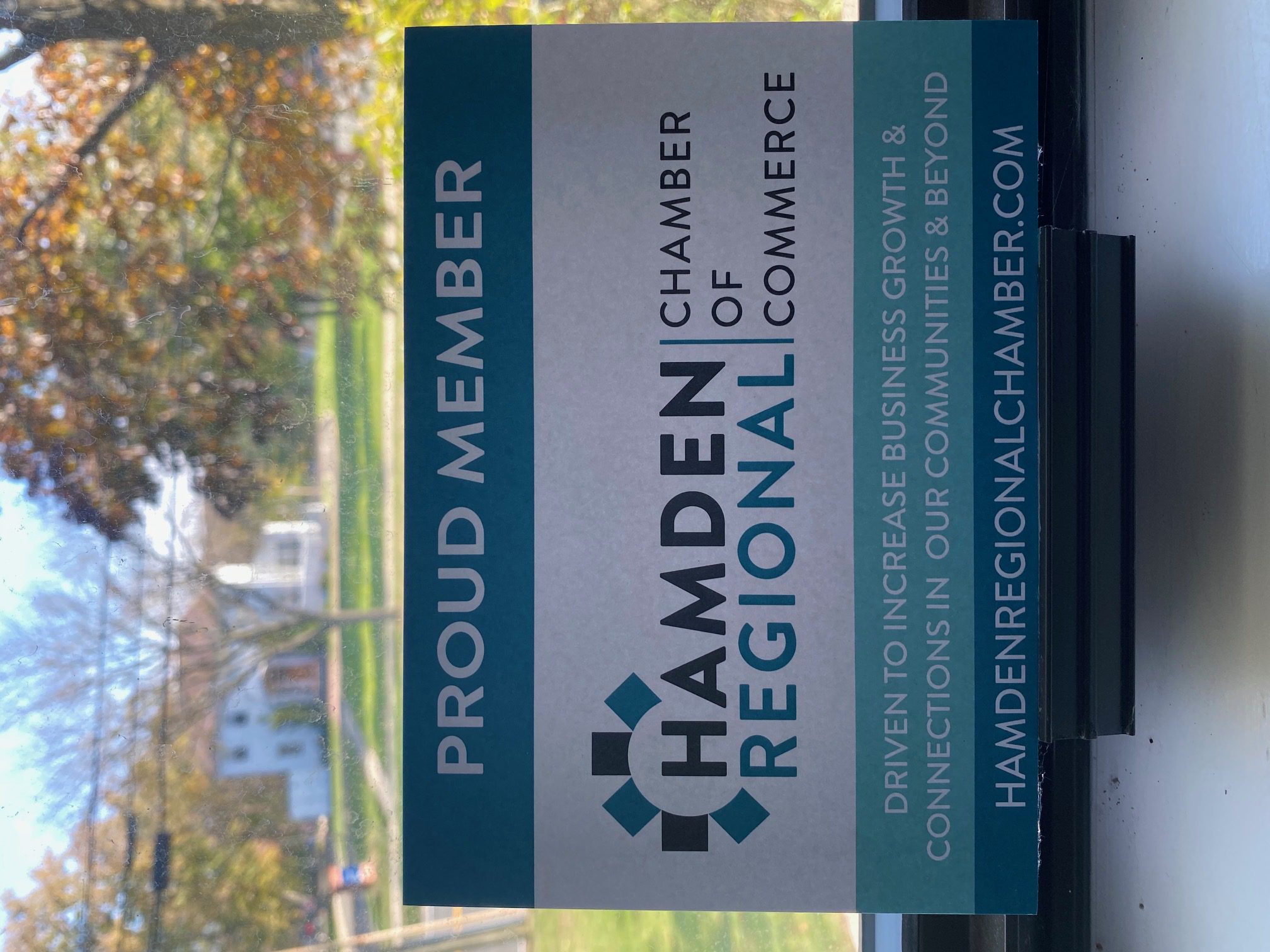 Membership = Customer Trust
When consumers know that your business is a member of your local chamber of commerce:
your favorability rating increases 49%.
customers are 63% more likely to purchase goods or services from you.