Marketing Services Menu
Reach Chamber members and the greater Hamden community through our vibrant and effective marketing channels
What is a Chamber of Commerce but your local marketing expert?
Hamden Regional Chamber of Commerce As Your Marketing Expert
We know marketing IS a big task, especially for the smallest for our independent and family-owned businesses. We also know it usually turns out better when done with professional help.
Broadcast Media
Business Talk with the Vinnie Penn Project 
An opportunity to do an on-air in-studio interview with Vinnie Penn during the Vinnie Penn Project broadcast at 8:00 AM on Wednesday mornings on AM960 WELI. Target your audience with state-wide business visibility. Promotional package includes; commercials throughout the week, live reads, on-air interview, and live stream on social media. Questions or to schedule your interview, call the Chamber office at (203)-288-6431 or email us at hcc@hamdenchamber.com
Digital & Social Media
Email Blast
The open rate of Chamber Member News announcements is 25% and the click through rate 2%. Send your custom graphic message via email to more than 1,000 potential customers. Targeted and economical at $75/emailing.
Enhanced Member Web Directory Listing
Our member directory is the the most frequented part of our website (after the home page and event calendar) with several thousand visitors per year. Set your business listing apart by adding your logo and more information. Additionally, as a back link Google will trust, this enhance listing is very valuable to your business' local web traffic. Starting at $250+/year.
Category Sponsor for Member Web Directory
More verbiage about this fabulous value goes here. $600.
Website Sponsorship
Add your company's logo and link to your website to the group of sponsors that appear at the bottom of every page of our website. With over 50 pages of content and growing, all those backlinks will definitely improve your page ranking in local search results. A digital media bargain at $1200/year.
Social Media Checkup
A one hour session to evaluate and make recommendations for your business' social media profile, and the creation of a yearly posting template and schedule. Buy and hour of our expertise for $95.
Yearly Social Media Plan
Social Media Checkup plus four follow up sessions to analyze and adjust template, schedule and strategy. Perfect for the DIY business owner who needs just a little help, for $475.
Event Sponsorships
Business & Community Expo Sponsorship
Our signature annual event is promoted all year long, and attendees and vendors mark their calendars a year in advance. Attach your company's name to the area's business and community event of the year.
Sponsorship starts at $750.
Charity Golf & Tennis Tournament Sponsorship
The Hamden Regional Chamber has partnered with Make A Wish Foundation, so this fundraiser doubles as an extraordinary feel good event. A sponsorship is a great way to show your support of the Chamber and Make A Wish Foundation. Sponsorship starts at $150.
Chamber Choice Table Sponsorship
Show off your company's style by decorating a table at our annual gala, with a centerpiece to be raffled off and place setting promotional pieces for guests to take home. Only 12 spots available and an inexpensive way to showcase your business at $50.
Chamber Choice Event Sponsorship
Show your support of the honorees and the Chamber with messaging in our program, being mentioned in event correspondence, event press release, and event tickets. Sponsorship starts at $100.
Legislative Breakfast Sponsorship
Only two featured sponsorships are available for this highly visible and targeted event. $1000 each.
Senior Lifestyle and Wellness Fair
A perfect promotion for any business that caters to adult care and their caregivers and over 50 lifestyle choices. Sponsorship starts at $150.
Print
Enhanced Printed Membership Directory Listing or Sponsorship
All our members are included in our printed membership directory, which every member receives and are distributed at local hotels, restaurants, etc. An enhanced listing is $50 and advertising starts at $150.
Member Mailing Labels
Direct mail the entire Hamden Regional Chamber membership (400+ area businesses) for $40.
Newsletter Member 2 Member Flyer
Gain exposure by providing us with 500 flyers (8.5″ x 11″) to go with our monthly printed newsletter. An average of 8 to 10 businesses utilize this successful method per month for targeted advertising. $50/insert.
Newsletter Advertising
Our newsletter is about our members, and we keep the advertising to minimum. That is why the back cover is coveted advertising space; pre-order your spot at $120/quarter.
Networking & Visibility
Business After Hours Table Top Expo

Help Chamber members get to know your business at these fun and intimate Business After Hours events.  We often team up with other local Chambers for this event, so you double your networking and exposure.  Bring your products to sell, or just your collateral and branded promotions.  Your table reservation includes two event tickets.  
A marketing steal at $60.
Business & Community Expo Booth
If your business needs good, fast AND cheap exposure, a booth at our annual expo at CFC Arena should be part of your marketing plan. Expect over 2000 visitors, 120+ exhibitors, incredible networking, professional development, socializing, and lots of great promotion via all of the Chambers marketing channels. Save a spot for $350.
Charity Golf & Tennis Tickets
A write-off AND a day off?! Golfers: $250/ Single , $900/ Foursome; Tennis Challenge $125/ Single, $450/ Foursome.
Chamber Choice Award Dinner
Share in the gala celebration. $75/ Ticket, $800/ Table of 12
Senior Health and Wellness Festival Booth
Several hundred over 50 adults and their caregivers attend this annual event.  Only 50 vendor spots are available, and a true value if this is your target market, at $75 (for members, $100 for non-members).
Bundle marketing services together to receive significant discounts.
Your Goals, Your Budget, Your Strategy
Every business is unique so our marketing packages are customized for your needs. This service is available to all and discounted for Chamber members.
What Should You Spend?
One "rule of thumb" for what to spend on marketing, depends on your stage of development as a percentage of your annual gross sales:
New Business – 20%
Growing Business – 10%
Maintain Status Quo – 4%
Make the Chamber and our marketing services part of your local marketing budget.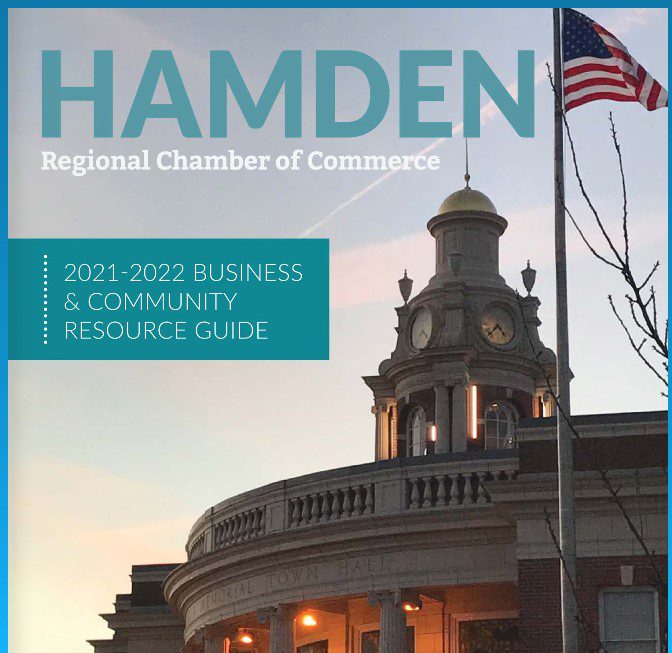 Need help figuring out a plan to get the best return on your Chamber marketing dollars?
Save money, time and effort. Get your actionable and accountable plan and improve the return on your Chamber investment.