Hamden Area Celebrates Local Eateries with Restaurant Week Presented by Bankwell
September 23 – September 28, 2019
Join us in celebrating Hamden's 9th un-fork-gettable Restaurant Week presented by Bankwell set for the week of September 23th – September 28th.
Restaurants all over Hamden will be featuring either a buy one get one option or three-course prix fixe menu consisting of an appetizer, entrée and dessert.
Prix Fixe menus will be priced at range for LUNCH between $9-$15 and for DINNER ranging between $20-$35.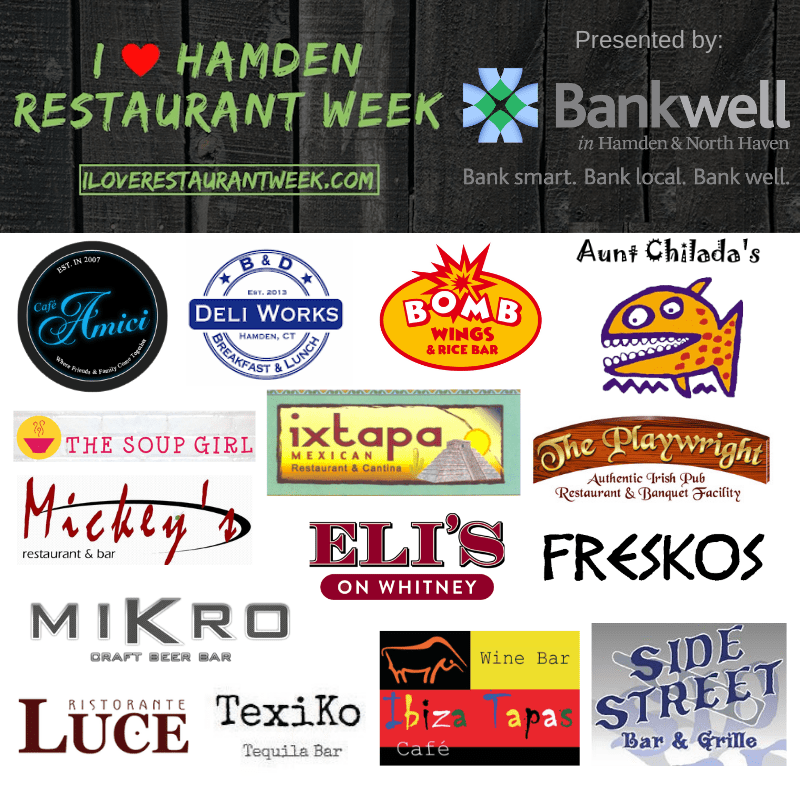 2019 Participating Restaurants
Menus are currently being updated!
Thanks to Presenting Sponsor Bankwell