Chamber Business Networking Groups (CBN)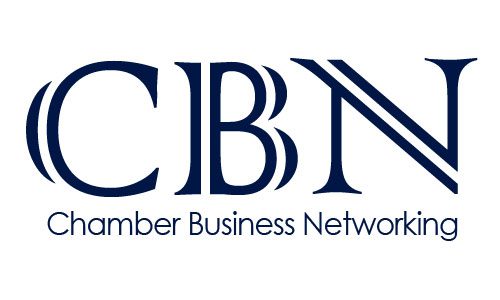 What is your best source of business?
If you said "referrals from people who know and trust me," doesn't it make sense to invest time in getting to know more business people who can refer you? The Hamden Regional Chamber offers a wide variety of networking and learning opportunities, to fit your business and schedule.
Hamden Regional Chamber Business Networking (CBN) groups cultivate deeper relationships between Chamber members, which bring you qualified referrals.
Intimate. Social. Informative. Exclusive.
Our CBNs are intimate, social AND informative. They are guaranteed to strengthen your Chamber network connections. Our CBNs are also exclusive – only one industry representative per group – and there is no pressure to deliver leads. The focus is on getting to know each other, and learning what you can do to help your fellow members, and the Chamber, to grow.
The Hamden Regional Chamber is fortunate to have, not one, but FOUR networking groups.
CBN 1 Members & Meeting Details
2nd & 4th Tuesday of the month – 8:00AM
Hamden Regional Chamber Office
Chair Steve Diaz
Industry: Human Resources
Members:
Tom Veno, Supreme Office Technology
Industry: Office Equipment
Patrick Boutilier, Waddell & Reed
Industry: Financial Advisor
Dave Rodnick, Ardmore
Industry: Promotional Products
Jose Lopez, People's United Bank
Industry: Banking
Cheryl Olson, Masonicare
Industry: Healthcare
Hans Hanson, College Logic
Industry: College Advisory
Jodi Seidner, Sweet Seidner's Bake Shop
Industry: Bakery
For more information on how to participate in the Chamber Business Network I, please contact Steve Diaz at smdiazsk5@gmail.com
CBN 2 Members & Meeting Details
2nd & 4th Tuesday of the month – 12:00PM
VNA Community Healthcare, 2 Broadway, North Haven
Co-Chair: Alice Avallone, Shoff Darby Companies
Industry: Insurance
Co-Chair: Guy Tommasi, LIFETIME Care at Home
Industry: Home Health Care
Members:
Paul H. Begemann, Gesmonde, Pietrosimone & Sgrignari, LLC
Industry: Attorney – Real Estate/Business Transactions
Dave Goldberg, ABC Marketing
Industry: Printing/Promotional Products
Tony Scafariello, AAA Northeast
Industry: Membership/Travel
Maria Phillips, AM 1220 WQUN
Industry: Media/Radio Broadcasting
Lisa Brewster, Best Western Plus Hotel North Haven
Industry: Hospitality/Banquet/Accommodations
Ian Williams, ISOE Commercial Capital
Industry: Commercial Lending
Yetta Augur, SARAH Foundation
Industry: Non-profit
Kathy Hoyt, William Raveis
Industry: Residential Real Estate
Alicia Riddick, People's Bank
Industry: Banking/Consumer Lending
For more information on how to participate in the Chamber Business Network II, please contact Alice Avallone, Shoff Darby Companies at 203 281-8563.  
CBN 3 Members & Details
2nd & 4th Monday of the month – 5PM
Hamden Regional Chamber Office (Location may vary)
Co-Chair, Gregg Lionetti, CPA, Whittlesey & Hadley, P.C.
Industry: Certified Public Accountants
Co-Chair, Diane Munson, Primerica Financial Services
Industry: Finance and Insurance
Members:
Liz Abate, Liberty Bank
Industry: Bank
David Axelrod, Massage Envy
Industry: Massage Therapy
Marjorie Clark, Little Fish Studios
Industry: Website Design and Digital Marketing
Adam Hoffman, Godfrey Hoffman & Associates
Industry: Land Surveying, Civil Engineering & Engineering
Joanne Hoffman, Eats4Life
Industry: Nutrition
Lynn Fredricksen, Hamden Regional Chamber of Commerce
Industry: Non-profit Business Building
Jennifer Rignoli, Parrett, Porto, Parese & Colwell
Industry: Attorneys
Suzanne Sepe, Assertive Communications/Assertive Super You
Industry: Coaching: Professional/Personal
Regina Rybarczyk, Ambit Energy
Industry: Energy
For more information on how to participate in the Chamber Business Network III, please contact Gregg Lionetti at (203) 848-2424 or Diane Munson at 203-619-2538
CBN 4 Members & Meeting Details
1st & 3rd Thursday of the month – 8:00AM
Hamden Regional Chamber Office
Co-Chair: Leila Votto, Bankwell
Industry: Banking
Co-Chair: Edward Grant, K&J Tree Service
Industry: Tree Service, Pruning, Removal & Plant Health Care
Members:
Warren Garceau, Connecticut Financial, LLC
Industry: Financial Planner
Kishore I. Kapoor, Law Office of Kishore I. Kappoor
Industry: Attorney
Steven Miller, RE/Max
Industry: Residential & Commercial Real Estate
Jim Rollinson, Dworken, Hillman, LaMorte & Sterczala, P.C.
Industry: Accountant – Certified Public Accountant
Xzavier Richardson, Hands On Moving, LLC
Industry: Moving, Storage, Junk Removal & Delivery Services
Doug Riccio, Liberty Mutual
Industry: Insurance
Todd Moler, The Public's Adjuster
Industry: Insurance Adjustment
Peter Verlezza, SMB Network, LLC
Industry: Computer Support, Mobile Apps
If you are interested in joining the Chamber Business Network IV please contact the Chamber office (203) 288-6431.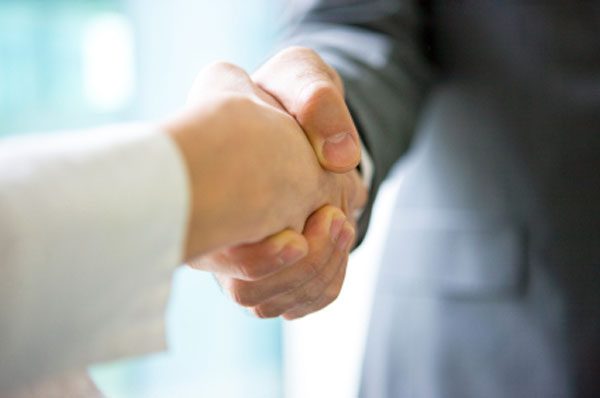 Not Quite The Right Fit?
Check out these other great networking groups and committees