Lighting the Community for a Cause
Congratulations to the 2017 Holiday Display Contest Winners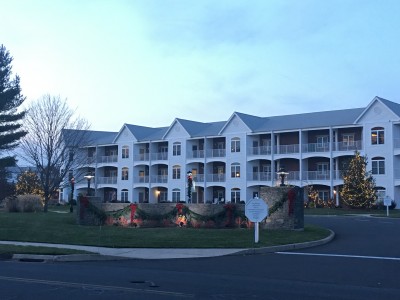 Best Building: Elim Park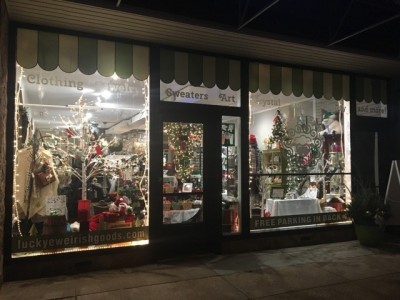 Best Window: Lucky Ewe Irish Goods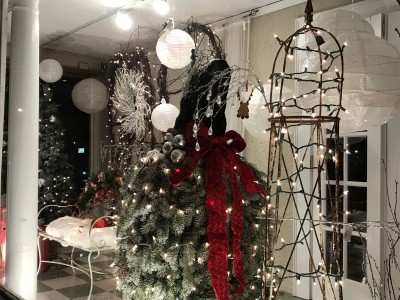 Facebook Favorites: GardenHouse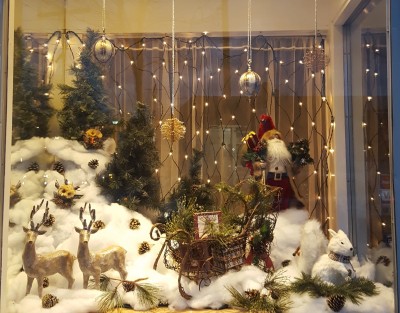 Most Creative: Le Petit Gourmet
Holiday Display Contest let's you show your seasonal spirit AND promote your business.
Light those lights! Trim those trees! Deck your halls! Make your town residents and other local businesses talk about your spectacular holiday display!
The Holiday Display Contest is just one more way the HRCC shines a light on member businesses!
Contest Guidelines:
Entry Deadline: 11/17/17
Windows must be completed by 12/01/17
Entry Fee: $10.00 gift card to a grocery store, restaurant/ Deli for the Gift Run. Gift cards can be mailed to the Chamber office or picked up on the night of the Contest: 12/05/17
Take a picture of window/building by 12/02/17 and email your best to hcc@hamdenchamber.com. (This will be on Facebook for the community to judge. If we don't receive your photo, you will not be entered in the "Facebook Favorites" category.)
Judging:
Displays are judged by the Hamden Regional Chamber Ambassador Committee and Board of Directors on December 5th between 5 and 7 PM (so remember to leave the lights on)
Awards:
Awards will be presented at the Chamber Holiday Business After Hours on December 14th from 5-7pm at AM1220 WQUN-Quinnipiac University, 3085 Whitney Ave Hamden, CT.
Consider being a drop-off location for a decorated box to gather donations for our local seniors. Contact Maria Phillips at maria.phillips@quinnipiac.edu
2017 Holiday Display Categories:
Best Window Display
Best Building Display
Most Creative
Facebook Fave – Anyone can vote for their favorite via Facebook
Enter Now!
Please be sure to include your address and if you'll be decorating a window or building under "Your Message". Thank you!

Thank you to our Transportation Sponsors:
Atria Larson Place & Benchmark Senior Living at Hamden!
Want to join the party and vote? Limited space is available on the Holiday Member Bus. Entry Fee is a $10.00 gift card and a UGLY SWEATER is a must. Email: hcc@hamdenchamber.com for availability. Buses leave the Chamber office at 5 pm and returns at approximately 8 pm. Voting takes place at Side Street Grill

Shop & Support Local Holiday Campaign
Want your business to stand out and capture more customers during the holiday season.  All participating businesses in the Holiday Lights Display Contest can take advantage of great advertising rates on AM1220 WQUN for only $100.00 from November 23rd through December 13th.  You will share this commercial with non-competing businesses highlighting your products and services.  Your 15 second commercial will be heard numerous time over the holiday shopping season rush.  For more information, download the advertising contract and return it to hcc@hamdenchamber.com no later than November 17th.
Click Here for the Sample Commercial Script Document