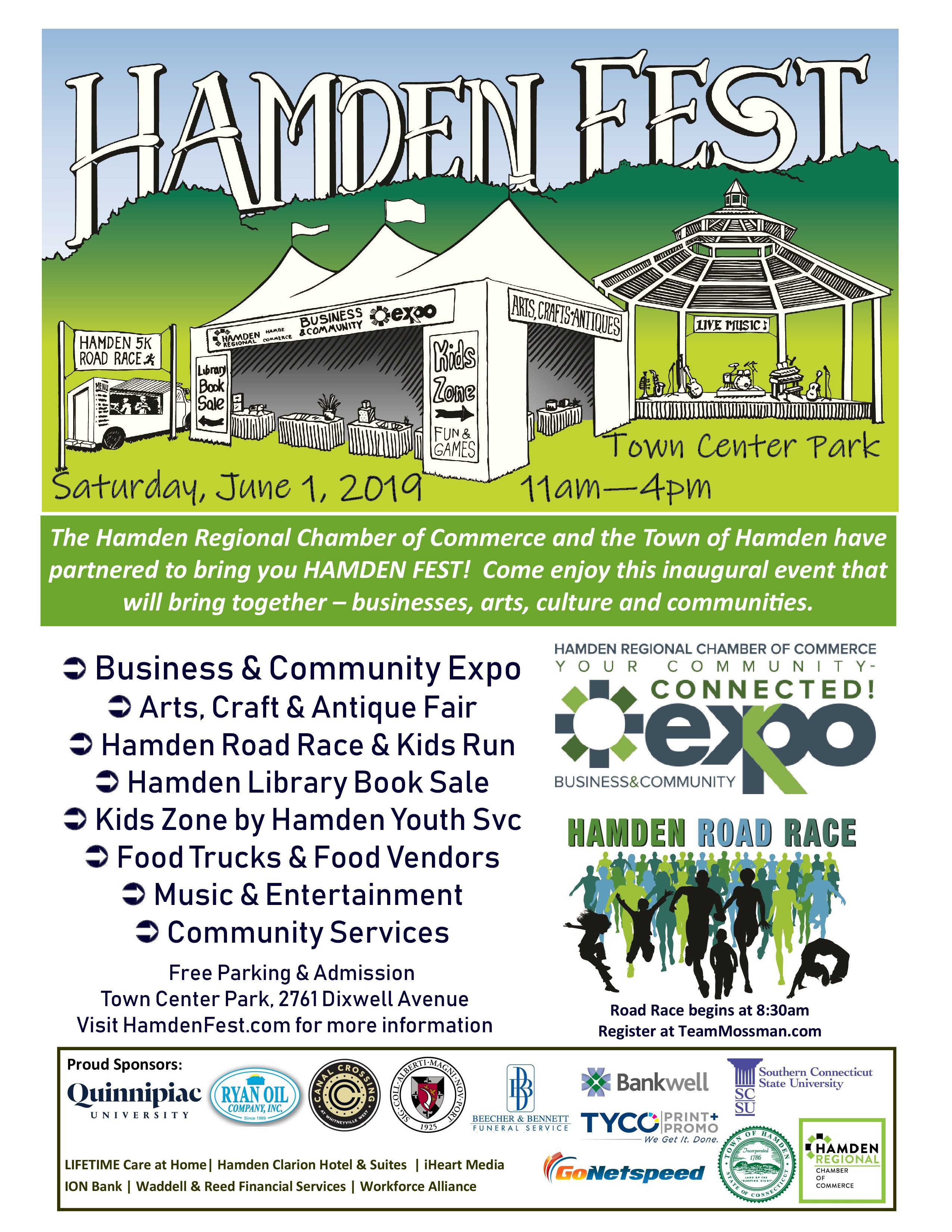 Who's Exhibiting at the EXPO
Advanced Orthodontics

AIEP Host Families

Albertus Magnus College

Arbor Energy

Arden House Care & Rehabilitation Center

Atria Larson Place

Axman Chiropractic

Bankwell
Beecher & Bennett, Inc.

Bon Appetit

Brace-asaurus Orthodontics

Calcagni Associates Real Estate

Canal Crossing at Whitneyville West

Casanova Remodeling

Clifford Beers

Coldwell Banker – Hamden

Conchitas Cleaning Services

Cornell Scott Hill Health Center

CT Sewer & Drain

D'Andrea & Pantera, DMD

David Lerner Associates

GoNetSpeed

Hamden Clarion Hotel & Suites

Hamden Regional Chamber of Commerce

Hamden Auto Body

Hamden / North Haven YMCA

Hamden Rehabilitation & Healthcare Center

Hartford Courant

Institute for Professional Practice, Inc.

ION Bank

JAGstudios

LIFETIME Care at Home

Minute Man Press

Monarch Therapeutic Services

MotoPhoto Hamden

Orange Theory Fitness – Hamden

Parrett, Porto, Parese & Colwell

People's United Bank

Phoenix Fitness, LLC

Play More Chess! Chess Academy

Power Home Remodeling

Primerica Financial Services

Princess Diana Events

Quinnipiac University

Renewal by Anderson

Results Plus

Ryan Oil Company

Salvation Army New Haven Citadel

Small Talk Salon

Southern CT State University

The Hamden Journal Magazine

Town of Hamden Economic Development

TYCO Printing

United Bank

Uprising Carpet Cleaning Service

VIP In Home Care Services

VNA Community Healthcare & Hospice

Waddell & Reed Financial Advisors

Webster Bank

William Raveis Realty-Kathy Hoyt

Workforce Alliance
Become an Exhibitor or Sponsor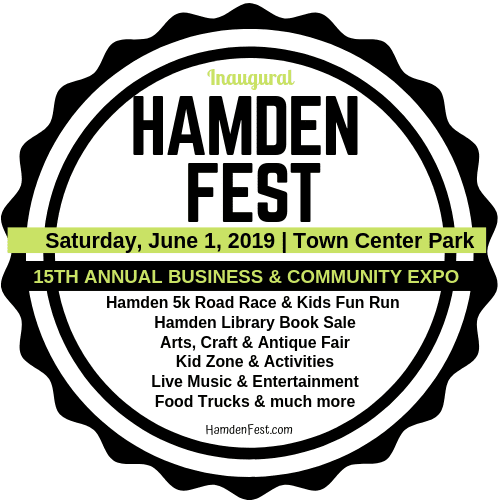 Hamden Fest Schedule
Friday, May 31
4 – 6 PM – Hamden Library Sneak Peak Preview Sale
4 – 6 PM- Road Race Registration, Hamden Library Foyer
Saturday, June 1
7 – 8:15 AM –  Road Race Registration
8:30 AM – 5k Road Race
9:00 AM – Hamden Rotary Club

Serving Breakfast & Coffee

10 AM – Kids Fun Run
10:30 AM – Race Awards
11 AM – 4 PM  Festival Opens

Hamden Library Book Sale – Thornton Wilder Auditorium at Miller Memorial Library
15th Annual Business & Community Expo
Music & Entertainment
Arts, Crafts & Antique Fair
Food Trucks
Local Food Vendors
Kids Zone by Hamden Youth Service Bureau
Vendor & Biz Registration
Become a Vendor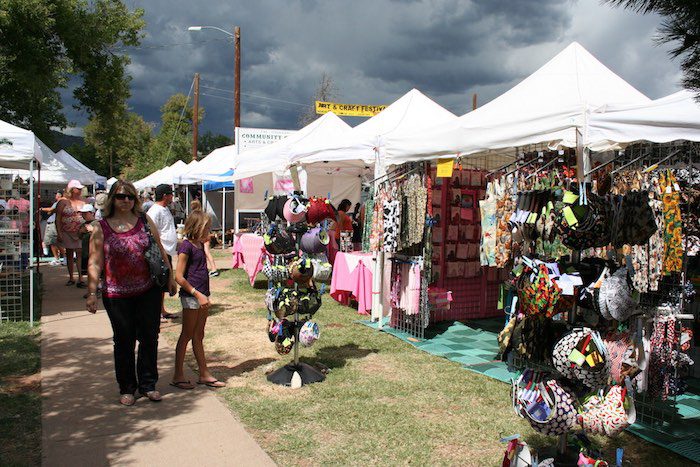 Register as a Vendor Today!
Artists/Crafters/Antiques/Civic Organizations
Accessories by Burnham
All Seasons U.S.
Angelic Creations
Burns Smith Ceramics
Crafts 2 Go
Crunchy Divas
Designs by Diana
Designs by Melba
Glass Mania Studios
Grace & St. Peter Church
Hamden Alliance for Trees (HAT)
Hamden DECA
Hamden Fathers Football & Cheerleading Assoc
Hamden Heronettes
Hamden Republican Town Committee
Hamden Rotary Club
Handmade by Constance
Happy Ever Erica
Herbal Deva
Inversemystic
Jehovah's Whitnesses-Hamden
Joann Quinones Crafts
Lady-Syll Designs
Lauren for Mayor
League of Women Voters
Lisa Maree Designs
Making Strides Against Breast Cancer
Mr. PS Creations
Nancy's Beaded Jewelry
Naptime Creations by Chris
Native Spirit
Nor Brothers
Pan Can Pancreatic Cancer Action Network
Patricia Vener-Fine Art/Painting
Rosie Pudvah
Sati Sacred Art
Sister Journey
Sleeping Giant Hemp
The Animal Haven
The Hamden Women's Club
TJJ Sew
Town of Hamden Community Police
Town of Hamden Community Services
Town of Hamden Fire Department
Troop 600 Boy Scouts of America
Turmeric Store
ViVi Inspirations
Westminster Presbyterian Church
XOVintage
Yan Yan Liang
Become an Exhibitor or Sponsor
Hamden 5K Road Race & Kids Fun Run
Come run the new course!
The 5k offers runners 200 yards of grass and non-technical trail running at the start and finish with the majority of the race on a flat paved trail. Registration from 7 – 8:15 AM | Start at 8:30 AM
The half mile Kids Fun Run will be held on a grass field behind the Hamden Middle School. Start at 10 AM
Register for Road Race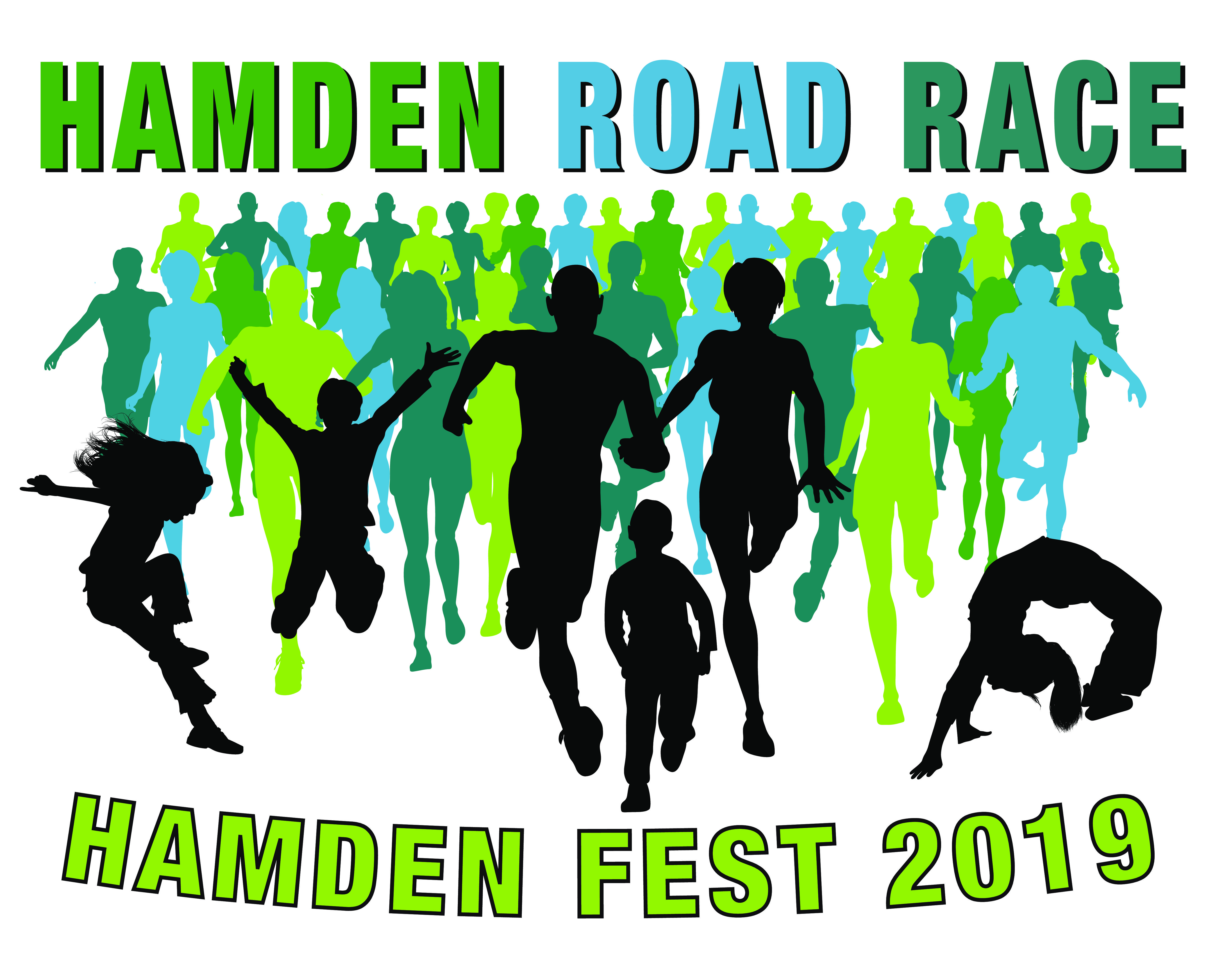 Hamden Library Book Sale
Friends Used Book Sale at the Hamden Fest: Browse thousands of gently-used, donated books, CDs, DVDs, audio books, and puzzles at great bargain prices. Prices range from 25¢ to $4.00 with some individually priced books – books that are worth slightly more. Thornton Wilder Hall will be jam-packed with an enormous variety of genres! So please join us at the Thornton Wilder Hall, Miller Memorial Library. The sale opens at 9:00am and for the last hour (3 – 4 p.m.) there will be a Bulk Book Sale – items at rock bottom prices – $5.00 per bag/box.
Sneak Peek Sale :  If you just can't wait for the Saturday sale, come to the Sneak Peek Sale from 4 – 6 p.m. on Friday, May 31 at Thornton Wilder Hall. There is a $10 entrance fee for a sneak peek which includes a Friends of the Hamden Library membership. Help us out by bringing your own tote bag! This fundraiser sponsored by the Friends of the Hamden Public Library, the Hamden Library Board, and the Hamden Public Library.
Hamden Fest Parking Information
Parking: General parking for Hamden Fest at Town Center Park is through the Middle School entrance on Dixwell Avenue.  Handicap Parking is available at the Hamden Libarary parking lot as well as the Middle School lot.  Members of the Community Emergency Response Team (CERT) will direct all attendees to the appropriate parking area.
---
Entertainment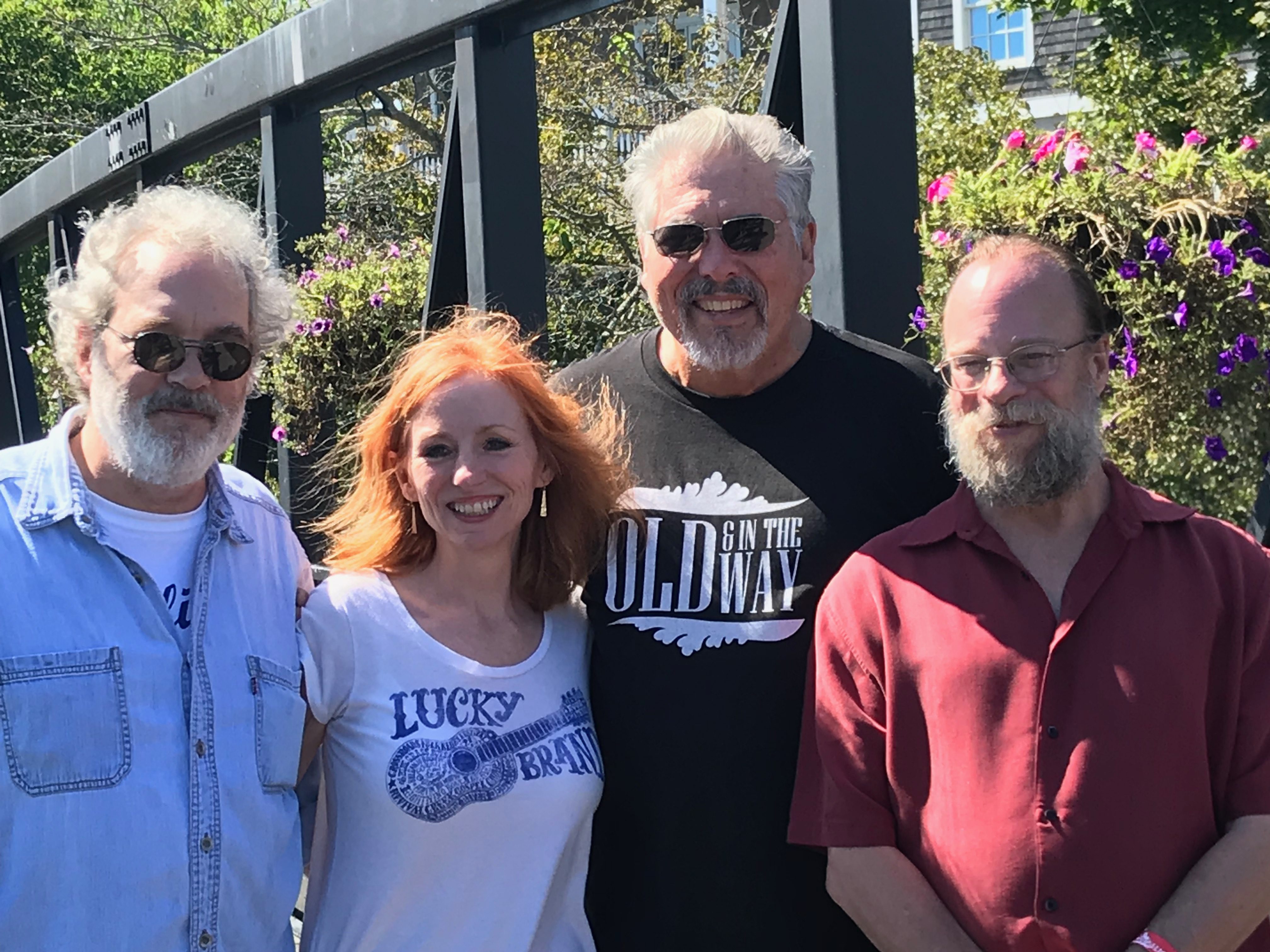 The Liz McNicholl Band
AT 11 AM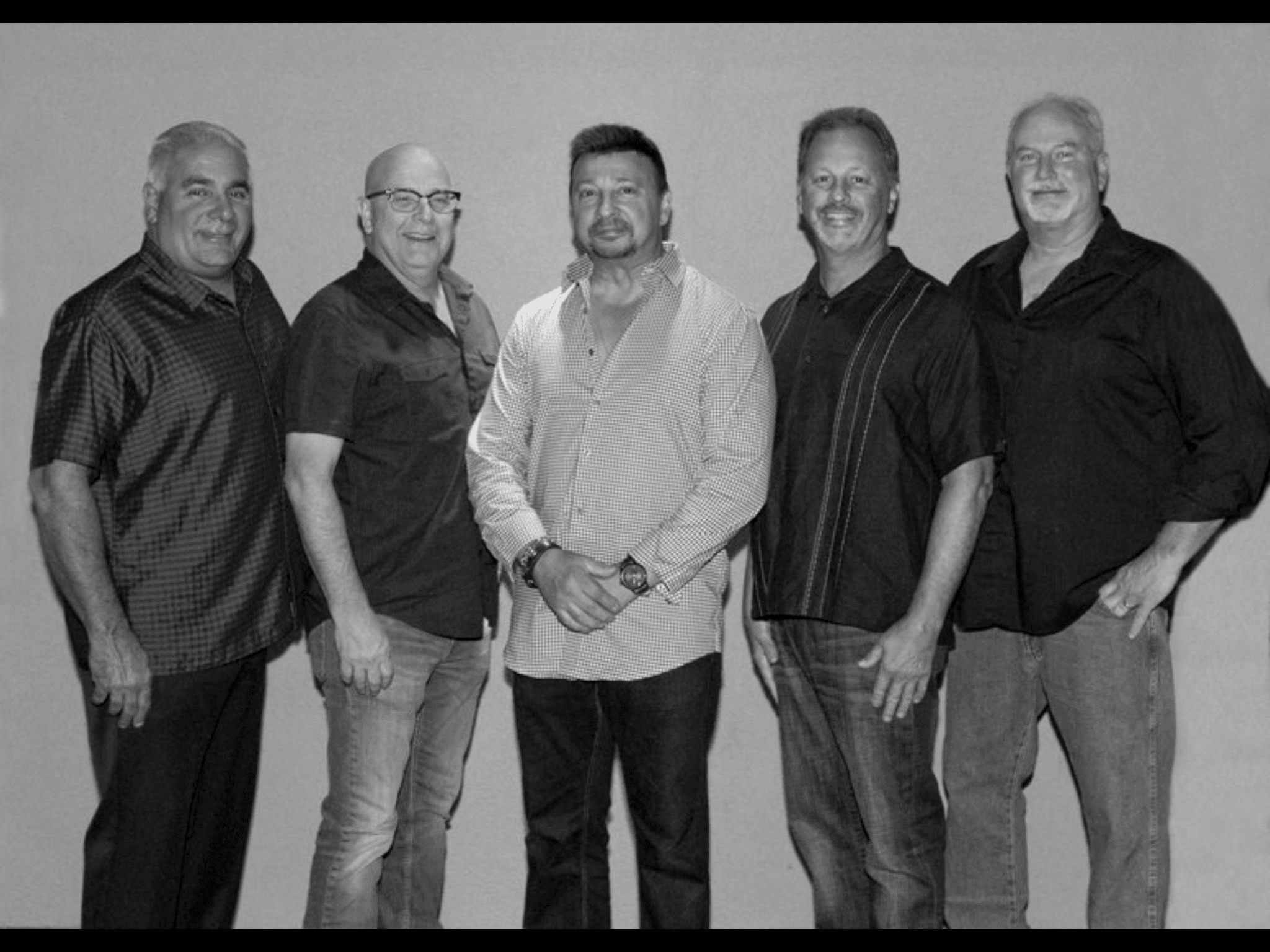 Kids Zone by Hamden Youth Service Bureau
VR Gametruck

Photobooth

Button Making

Jump Rope Making

Youth and Family Resources

Home Depot Workshop

CFC Arena Soccer Area
Learn More About HYSB